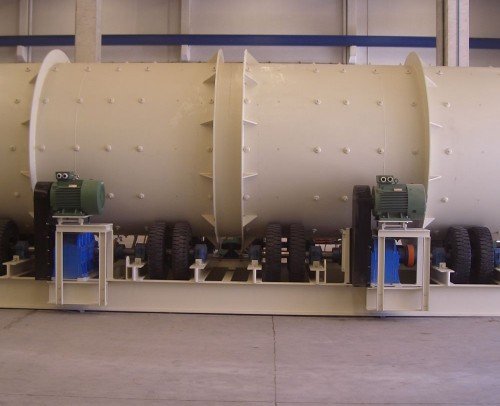 BL Series
The Bass-drums Washers of the BL Series, are machines destined for the wash of arid, eliminating clays, sterile ones or other materials that contaminate the product to obtaining.

Our Bass-drums Washers, they are lined internally in cylinder and bedhead with antiabrasive rubber of great thickness of a great permanence. Also they are equipped with bars of I roll over of the same material, which they provide to the material the advance and roll over to the material necessary for the separation of the materials.

The system of tread is based on massive wheels of rubber of the first quality, which provide a soft tread and a great grasp. Besides our models standard, we can make the Bass-drums Washers of other dimensions, since always adapting to his needs.